Pharma Franchise In Kerala
Pharma Franchise In Kerala | Pharma franchise opportunity– With 1.3 billion population in India, the need of pharma products is essential. Many people are taking advantage of this fact and start their own business in pharma sector. Pharma sector is growing rapidly in India.
If you also want to start your business in minimum investment, then you should consider getting a pharma franchise in Kerala. A Panchkula based company Hi-Cure Biotech is offering pharma franchise in Kerala | Pharma franchise opportunity and all over India. Getting a pharma franchise is a very best option.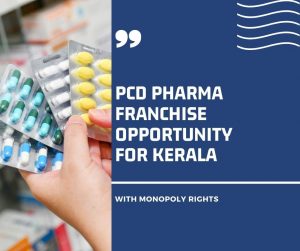 Benefits of Getting Pharma Franchise in Kerala
Low Investment: If you don't have money, there is nothing to worry about because pharma franchise needs very low investment cost.
Low Administrative Cost: You don't need a team of ten or twenty person to manage your sales area. Only two or three is required. So, you don't have to spend more on your employee's salary.
Good Career Option: There is nothing better than starting your own business. There will no work pressure, no boss, and no terms and condition.
Affordable Marketing Cost: Usually, pharma franchise providers manage all the marketing cost. You will be provided free marketing tools. This will also save your expenses.
Easy Availability: There are many pharma franchises companies that is providing pharma franchise. You can pick one who is reliable and trustworthy and build your business.
---
Why Choose Hi-Cure Biotech for pharma franchise in Kerala | Pharma franchise opportunity
Hi-Cure Biotech is the top listed pharma company in year 2020. We have 9 years of experience in this sector and we are growing every single day. We have over 300 CGMP products.
CGMP that is short for Current Good Manufacturing Practice is a standard that is set by FDA to ensure that the products are made according to the quality of pharma standard and are manufactures on time.
We have over 250 franchise partner and our products are WHO/ISO/GMP certified. Quality is the most important thing for pharma products. And our products are made of high-quality using latest technologies, keeping in mind the safety and cleanliness of the environment.
If you work with us, you will get pharma franchise in Kerala at monopoly rights which means that you will enjoy the whole rights of pharma franchise in your area without any competition.
Your earning will depend upon how actively you sell the products.
---
Hi-Cure Pharma Products Range:
We deal with allopathic and ayurvedic medicines all over India. We have wide range of producta that includes:
Antibiotics
Gastro PPI
Ortho
Gynae
Cardiac
Neuro & Psychiatrist
Ayurvedic
You can request samples from us which you want to market in your area. You can check the quality of our products and get the best deal for you. | Pharma franchise opportunity
---
Requirements To Get The Pharma Franchise In Kerala | Pharma franchise opportunity
First, the very basic requirement is knowledge in this field. If you are familiar with the terms and the process about how this sector works, then it will be so easy for you to grow your business fast.
Second is your relation with the professional or pharmacist in your area. You must have a trustworthy connection with them to increase your sales.
Next is the wholesale drug license which is mandatory to retail the pharma products. And the second is TIN. The cost of getting this document is dependent upon the state.
You should be careful while choosing a pharma franchise provider. There are many companies in the market that are providing pharma franchise in Kerala | Pharma franchise opportunity, but you should choose the one which you think is the genuine company.
Because your business success will entirely be dependent upon the company you are working with.
You can thoroughly research about that company. We, at Hi-Cure Biotech is open to answer your query because we believe a healthy customer relation is very important.
You can call us on the number given below and our team will guide you on getting a pharma franchise in Kerala | Pharma franchise opportunity.
---
Get in Touch with us:
Address: Plot no 295, Industrial area phase -2, Panchkula-134109, Haryana (India)
Phone: +91-9023639358
Gmail: hicurebiotech@gmail.com