---
Welcome to Hi Cure Biotech
We have built long-term, trusting relationships
Hi-Cure Biotech is a leading Panchkula-based pharmaceutical company engaged in the promotion of allopathic and Ayurvedic medicines through the PCD Pharma Franchise in India. Hi-Cure Biotech has expanded its reach to almost all parts of India, continuing to add new PCD Pharma distributors for CGMP / WHO pharmaceutical quality formulations across India.
PCD PHARMA FRANCHISE
We offer PCD Pharma Franchises throughout India with a very low initial investment. PCD Pharma Pharma is a very profitable company if you choose the right PCD company for your monopoly business in your territory. PCD Company for your business in your district with monopoly rights. We offer very real prices so you can ask for a PCD Pharma Companies Price List.
We welcome Pharma Professional, Pharma DistributorswholesalerSuper Stockiest, who are looking for PCD Pharma Company or looking for Pharma Franchise. We act across all all categories of pharmaceutical productsand we are recognized as one of the Best Pharma Franchise Company in India.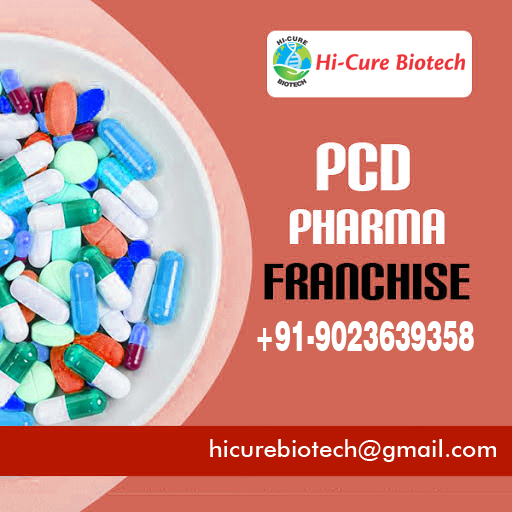 ---
Why We Are Better
---
Hi Cure Biotech Pharmaceutical is a leading company recognized as a trusted contract manufacturing pharmaceutical industry. . We welcome people with experience in pharmaceutical marketing people to enjoy the complete enjoy full monopoly rights and establish themselves.
Since its inception, the Company has established a strong presence in the field of the healthcare market.
---
Best Pharma Company in India
---
Download Our Product List