PCD Pharma Franchise in Manipur- Hi-Cure Biotech
Hi- Cure Biotech is a third party medicine manufacturer in India. Hi-Cure Biotech is located in Panchkula region and Works as franchise business in all parts of India. We have all ranges of allopathic products as well as Ayurvedic products in our company. Currently we are focusing on the  PCD Pharma Franchise in Manipur. We are an ISO certified company. We help small investors to start their own business. From this business, they can earn a handsome income. We are a well reputed company in the market. We have more than 300 happy customers working with us since we started our company engaged with the market. We provide monopoly rights to our customers. The aim of our company is to provide people with high quality products with fully tested products and solutions.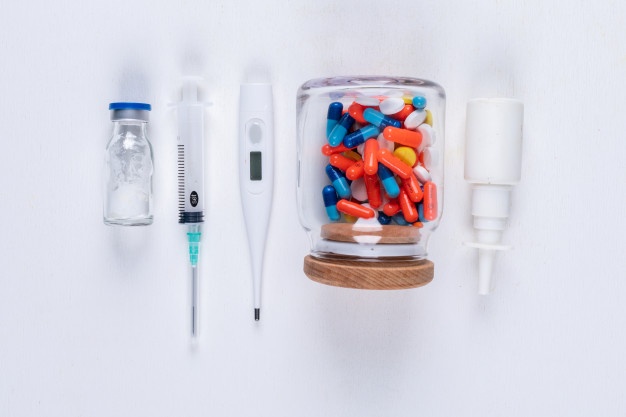 Benefits of joining hands with PCD Pharma Franchise in Manipur
Monopoly Business rights– Major benefit of PCD Pharma Franchise in Manipur is Freedom of business pattern. In monopoly business, other people can start their business outside your area.
Promotional gifts– Our company also offers Promotional gifts to our associates. We offer Free of cost promotional gifts along with monthly incentives.
Timely delivery facility– We offer On time delivery of all the orders.
Less investment, High rate of return– Business can be initiated from low investment which pays with high rate of return.
Risk Free business– Business can be initiated from low income, thus the risk is also less in PCD Pharma Franchise in Mani
Divisions
Hi-Cure Biotech
Dokcare Lifesciences
Inbiota Herbs
Reomax care
Eligibility Criteria 
Similarly, below are rules defining eligibility to work with the PCD Pharma Franchise in Manipur.
Firstly, 3 to 5 yrs of experience in a reputed pharma firm.
Secondly, Holder of a Pharmaceutical Licence
After that, Valid as well as legal TIN Number
Also, A good budget as a backup investment. 
In addition, A network of five to six practising doctor in the city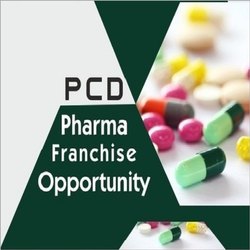 Happily Collaborating with
Distributors
Retailers
Medical representatives
Wholesalers with good contacts
Highly demanding Locations for PCD Pharma Franchise in Manipur
Some major locations of Manipur for PCD Pharma Franchise in Manipur. These places have availability of many pharma business opportunities.
| | |
| --- | --- |
| Allopathic PCD Pharma franchise in Kamjong | Top PCD Pharma franchise company in Senapati |
| Allopathic PCD Pharma franchise in Tamenglong | PCD Pharma franchise company in Churachandpur |
| top PCD pharma franchise company in Tengnoupal | Allopathic PCD Pharma franchise in Jiribam |
| Allopathic PCD Pharma franchise in Thoubal | PCD Pharma franchise company in Chandel |
| PCD Pharma franchise company in Imphal  | Allopathic PCD Pharma franchise in Kangpokpi |
| Allopathic PCD Pharma franchise in Kakching | General Products PCD Franchise Company in Noney |
| PCD Pharma franchise company in Bishnupur | Allopathic PCD Pharma franchise in Pherzawl |

Product List of  PCD Pharma Franchise in Manipur
In India, Hi-Cure Biotech is ISO 2008:9001 certified. The medicines manufactured in our Company are verified as well as approved by the WHO, DCGI, along with GMP organisations. Therefore,  We manufacture the best medicines with high quality medications using accurate formulations. Therefore, that is widely known by our name in the medical industry. Our products are in the market are categorised as:
Tablets & Capsules Range
Syrups & Antibiotics Range
Nutraceuticals & Paediatric Range
Gynae products
PPI & GASTRO Range   
Mouthwash as well as Sachet Range
Cardiac products
Soft gelatin in addition to Gum Paint
Oral Paste & Softgel
Some known brands of our company in the market along with their composition:
Tablets
Astofen

Aoxy

Biocus

Azimo

ACECLOFENAC 200MG+ PARACETAMOL 325MG+ THIOCOLCHICOSIDE

AMOXICILLIN 500 MG + CLAVULANIC ACID 125 MG + LACTIC ACID

ZINC GLUCONATE 20 MG + PREBIOTIC 417 MG + FRUCTO OLIGOSACCHARIDE 25 MG

AZITHROMYCIN 200 MG

Capsules
C2 Cal

Astofen Cap.

CALCIUM CITRATE 1000 M + MAGNESIUM 100 MG + VITAMIN D3 200 IU + ZINC 4 MG

ACECLOFENAC 100 MG + PARACETAMOL 325 MG + CHLORZOXAZONE 250 MG

Injections
Hicam
PIROXICAM INJ
Syrups
Apro

Azimo Syrp

CYPROHEPTADINE HYDROCHLORIDE 2 MG + TRICHOLINE CITRATE0.275 GM

AZITHROMYCIN 500 MG

Powders
Biocus
PROBIOTIC STRAINS & PREBIOTIC (FOS) + ZINC 20 MG
Contact us for  PCD Pharma Franchise in Manipur or any other part of PAN India
Company Name: Hi-Cure Biotech
Our Address: Plot no 295, Indl. area phase -2, Panchkula- Pin- 134109, Haryana (India)
Phone: +91- 90236- 39358
E-mail: hicurebiotech@gmail.com
Website: www.hicurebiotech.com