Benefits of working with PCD Pharma franchise for Syrups in India
Hi-Cure Biotech is a third party manufacturing company located in Panchkula region. Hi-Cure Biotech works throughout PAN India. We provide business opportunities to people as a PCD Pharma franchise for Syrups in all parts of India.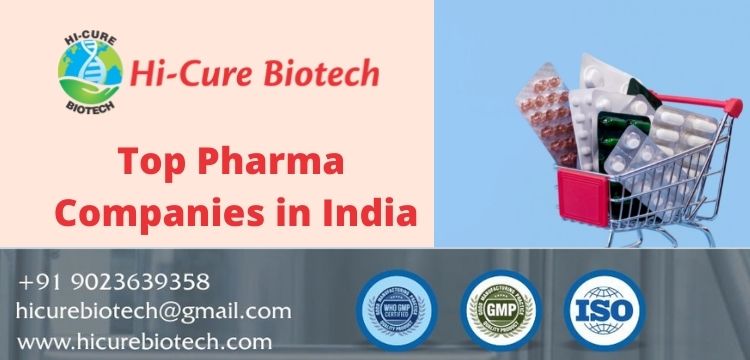 We help investors with low initial capital to start the business. Now they can start business with no worries as well as not even worry about competition in the market. If you want to start your business, then you can contact us on the below details. We are a PCD Pharma franchise for Syrups company & help you to attain the following benefits working with us.
| | |
| --- | --- |
| Best Quality Products | WHO – GMP Approved Products |
| Best Quality Packaging | Professional team members |
| Pocket friendly Prices | Latest tools and technologies |
| Low Initial Investment | Clean, safe and secure warehouses |
| High Rate of Return | Monopoly business rights |
| Risk Free Business | 100% genuine products |
| ISO Certified Company | Transparent Business Policy |
| On time delivery | SMS Assistance Facility |
| Bulk stock availability | Monthly schemes as well as Targets |
| Promotional Gifts | Good sales margin |
| Multiple times Tested products | Wide range of Products |
Promotional gifts are also offered by our company to our customers. Promotional Gifts include: Pens, Notebooks, Visiting cards, Vouchers, hampers, M R Bags, T- Shirts, Key chains, Napkin holders, Brochures, Etc.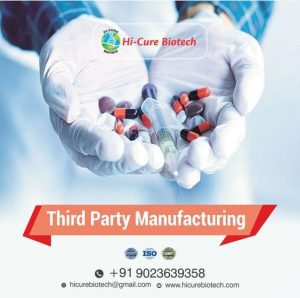 Monopoly based PCD Pharma franchise for Syrups in India
Here is the list of few vacant locations in India for business as PCD Pharma franchise for Syrups in India
| | |
| --- | --- |
| Allopathic PCD Pharma Franchise business in Goa | Allopathic PCD Pharma Franchise Business in Andhra Pradesh |
| PCD Pharma Franchise business  in Orissa | Allopathic PCD Pharma Franchise in Madhya Pradesh |
| Allopathic PCD Pharma Franchise Business in Jharkhand | PCD Pharma Franchise company in Hyderabad |
| Allopathic PCD Pharma Franchise company in Jammu  | Allopathic PCD Pharma Franchise in Tamil Nadu |
| PCD Pharma Franchise company in Uttar Pradesh | Allopathic PCD company in Himachal Pradesh |
| Allopathic PCD Pharma Franchise company in Uttranchal | Allopathic PCD Pharma Franchise company |
| Allopathic PCD Pharma Franchise company in Patna | PCD Allopathic pharma franchise company in Jammu Kashmir |
| Allopathic PCD Pharma Franchise business opportunity in Rajasthan | PCD Pharma Franchise business in Haryana |
| PCD Pharma Franchise business in West Bengal | Allopathic PCD Pharma Franchise Business in Punjab |
| Allopathic PCD Pharma Franchise company in Chandigarh | Allopathic PCD Pharma Franchise in Delhi |
| Allopathic PCD Pharma Franchise in Bangalore | PCD Pharma Franchise company in Kerala |

Product List of PCD Pharma franchise for Syrups in India
In India, Hi- Cure Biotech is ISO 2008:9001 certified. The medicines manufactured in our Company are verified as well as approved by the WHO, DCGI, along with GMP organisations. Therefore,  We manufacture the best medicines with high quality medications using accurate formulations. Therefore, that is widely known by our name in the medical industry. Our products are in the market are categorised as:
Tablets & Capsules Range
Syrups & Antibiotics Range
Nutraceuticals & Paediatric Range
Gynae products
PPI & GASTRO Range   
Mouthwash as well as Sachet Range
Cardiac products
Soft gelatin in addition to Gum Paint
Oral Paste & Softgel
Some known brands of our company in the market along with their composition:
Tablets
Astofen

Aoxy

Biocus

Azimo

ACECLOFENAC 200 MG + PARACETAMOL 325 MG + THIOCOLCHICOSIDE

AMOXICILLIN 500 MG + CLAVULANIC ACID 125 MG + LACTIC ACID

ZINC GLUCONATE 20 MG + PREBIOTIC 417 MG + FRUCTO OLIGOSACCHARIDE 25 MG

AZITHROMYCIN 200 MG

Capsules
C2 Cal

Astofen Cap.

CALCIUM CITRATE 1000 M + MAGNESIUM 100 MG + VITAMIN D3 200 IU + ZINC 4 MG

ACECLOFENAC 100 MG + PARACETAMOL 325 MG + CHLORZOXAZONE 250 MG

Injections
Hicam
PIROXICAM INJ
Syrups
Apro

Azimo Syrp

CYPROHEPTADINE HYDROCHLORIDE 2 MG + TRICHOLINE CITRATE0.275 GM

AZITHROMYCIN 500 MG

Powders
Biocus
PROBIOTIC STRAINS & PREBIOTIC (FOS) + ZINC 20 MG

Contact us for PCD Pharma franchise for Syrups in India or any other part of PAN India
Company Name: Hi-Cure Biotech
Our Address: Plot no 295, Indl. area phase -2, Panchkula- Pin- 134109, Haryana (India)
Phone: +91- 90236- 39358
E-mail: hicurebiotech@gmail.com
Website: www.hicurebiotech.com