Top Antihistaminic PCD Pharma Franchise Company India- Hi- Cure Biotech
Top Antihistaminic PCD Pharma Franchise Company India: These days, anti-allergy medications are very popular. Decongestants, analgesics, corticosteroids, and other drugs are covered by a significant percentage of the antihistamine market. Business possibilities for the antihistamines range are provided by Hi- cure Biotech, a reputable pharmaceutical franchise company in India. Our goods and medications are cost-effectively priced. We provide a list of antihistamine dosages that has been approved by the DCGI, including pills, capsules, dry syrups, cough syrup, drops, injections, and more.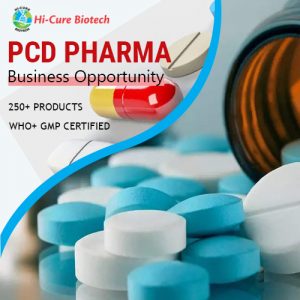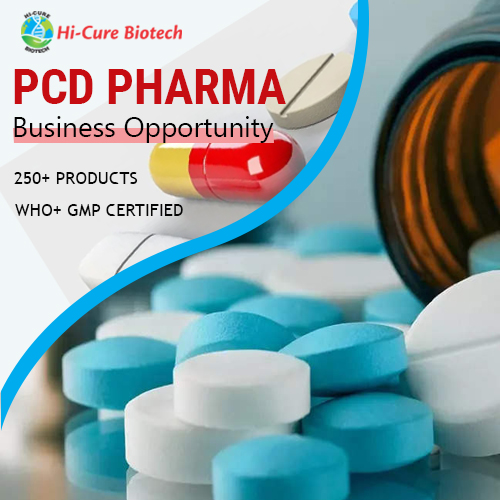 The market for antihistamine medications is growing rapidly and profitably. You actually receive better discounts by operating a Top Antihistaminic PCD Pharma Franchise Company India. One of the most well-known pharmaceutical businesses offering this dealership is Hi-Cure Biotech. You receive a lot of marketing tool support, an accurate price range, financial investment plans, higher profit margins, and better success in the pharmaceutical industry. Our Top Antihistaminic PCD Pharma Franchise Company India  is produced in GMP-WHO facilities with the help of qualified staff. They meet international requirements for producing better results.
Hi- Cure Biotech is certified with ISO and WHO- GMP units, best third party Manufacturing company.
We have Fully equipped infrastructure that is embraced with professional staff. 
DCGI and WHO approves the quality of our medicinal products.
A fine quality raw material is used to manufacture these medicines.
These products are effective, pure and safe and are available at affordable prices.
There is an emphasis on innovative and quality packaging.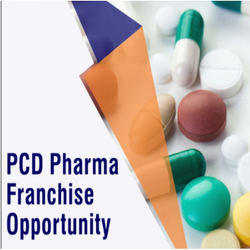 What are Antihistamines Medicines?
Seasonal allergies, nausea, motion sickness, cold and cough, anxiety, and other symptoms can all be treated with antihistamines. These medications can provide relief for those who experience nasal congestion, sneezing, or hives as a result of allergies to pollen, dust mites, or animals. Additionally, they are used to treat skin allergies like urticaria. The increase in patients suffering from allergies has been predicted by the shift in lifestyle and growth in environmental contamination. Antihistamine medications cost little money and are also sold without a prescription. For a variety of allergens, including hay fever, these medications are suggested as the initial course of treatment.
By 2023, it is projected that the market for antihistamine medications would increase at a CAGR of 9.8% and reach USD 280 million. The expansion of the antihistamines market over the next few years is anticipated to be fueled by the rise in health care spending in India. The expansion of the Indian pharmaceutical market is being driven by the high prevalence of allergic conditions and growing public awareness of allergy therapies. The antihistamine medications are sold both over-the-counter (OTC) and by prescription.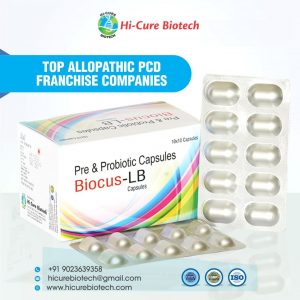 Product List of Top Antihistaminic PCD Pharma Franchise Company India
In India, Hi- Cure Biotech is ISO 2008: 9001 certified. The medicines manufactured in our Company are verified as well as approved by the WHO, DCGI, along with GMP organisations. Therefore,  We manufacture the best medicines with high quality medications using accurate formulations as Top Antihistaminic PCD Pharma Franchise Company India. Therefore, that is widely known by our name in the medical industry. Our products are in the market are categorised as:
Tablets & Capsules Range
Syrups & Antibiotics Range
Nutraceuticals & Paediatric Range
Gynae products
PPI & GASTRO Range   
Mouthwash as well as Sachet Range
Cardiac products
Soft gelatin in addition to Gum Paint
Oral Paste & Softgel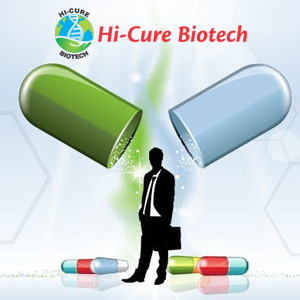 Some known brands of our company in the market along with their composition:
Tablets
Astofen

Aoxy

Biocus

Azimo

ACECLOFENAC 200 MG + PARACETAMOL 325 MG + THIOCOLCHICOSIDE

AMOXICILLIN 500 MG + CLAVULANIC ACID 125 MG + LACTIC ACID

ZINC GLUCONATE 20 MG + PREBIOTIC 417 MG + FRUCTO OLIGOSACCHARIDE 25 MG

AZITHROMYCIN 200 MG

Capsules
C2 Cal

Astofen Cap.

CALCIUM CITRATE 1000 M + MAGNESIUM 100 MG + VITAMIN D3 200 IU + ZINC 4 MG

ACECLOFENAC 100 MG + PARACETAMOL 325 MG + CHLORZOXAZONE 250 MG

Injections
Hicam
PIROXICAM INJ
Syrups
Apro

Azimo Syrp

CYPROHEPTADINE HYDROCHLORIDE 2 MG + TRICHOLINE CITRATE0.275 GM

AZITHROMYCIN 500 MG

Powders
Biocus
PROBIOTIC STRAINS & PREBIOTIC (FOS) + ZINC 20 MG
Dedicatedly working with
Distributors
Retailers
Medical representatives
Wholesalers with good contacts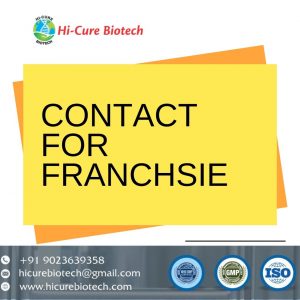 Contact us for Top Antihistaminic PCD Pharma Franchise Company India or any other part of PAN India
Company Name: Hi-Cure Biotech
Our Address: Plot no 295, Indl. area phase -2, Panchkula- Pin- 134109, Haryana (India)
Phone: +91- 90236- 39358
E-mail: hicurebiotech@gmail.com
Website: www.hicurebiotech.com